Spring is in the air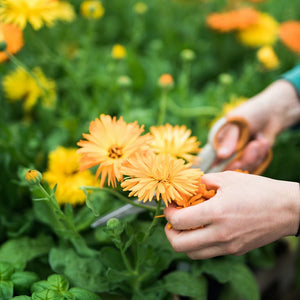 There are few things that every temperate-zone culture has in common, but we all do one similar thing: we celebrate spring. There's a sense that we've made it. We've gotten through the toughest part of the year. We've lasted through the cold, whirling, snowy days, and now the buds are bursting open to reveal their potential. We're revealing our potential, too: finding it, exploring it, enjoying it.
Let's keep finding it. Let's keep exploring it. Let's see what it uncovers.
Maybe this season isn't growing what we expected. (Let's be honest: it's definitely not!) But we can still find the moments of possibility and potential in it, and let those moments guide the way we look at the world. We can still find something blooming, or watch clouds scoot across the sky, and recognize the season. We can still let it unfurl in ourselves.
We're grateful for all the new ways you're showing us to embrace potential and adapt to our new environment. We're feeling inspired, and loved. And even though we can't physically be there with you in the same way, we're feeling the spirit of it, in all the ways you're showing that resilient, re-opening wonder of spring.
Page
-Farmer & Cultivator