Learning from animals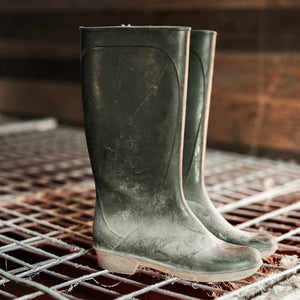 We're feeling grateful for the experiences and lessons that 2020 brought, and we're excited to move into a new year and set our sights on the horizon ahead.
We are moving into the year of the Ox in Chinese Astrology, and while many may not follow the Chinese cycles closely, we have been feeling inspired by the attributes and lessons we can learn from these animals. The ox is an animal of great strength, dedicated to hard work and great at collaboration. He may be stubborn, but he's also steady, grounded, and reliable.
We've talked with a lot of you about what you're going to be focusing on this new year, and while we're not big fans of resolutions as they are normally talked about, we are always trying to become better. We're going to take a few hints from the ox as we move into this year: relying on the strength and community we have around us, setting our sights and using hard work to forge ahead, and being calm and patient even when things start to twist and turn.
We are using this time of focus to set our intentions once again, on being a space of growth, hope, and love in our community.
Happy New Year!
Page
-Farmer & Cultivator