Keeping the greens coming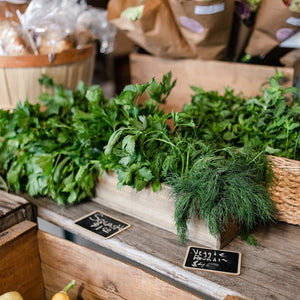 If you've visited the Farm Stand in the past months, you've seen the huge variety of greens we grow, and local small-batch goods we love to share with our customers. You might have also seen the bags ready to go out to our Snuck Share members, who pick up a fresh selection each week to keep lots of healthy greens on the table.
If you want to keep your family enjoying nutritious, wellness-enhancing greens all year round, the Snuck Share is the best way to do it. You can order up a bag of lettuce for a person or two, or a generous supply of hearty kale or chard, lettuces, and specialty greens and herbs (or fall somewhere in between!) Then you can choose where to pick up - we're currently operating over a dozen pickup locations, so you're sure to find one that works for you.
​Visit our website to see which Snuck Share greens and add-ons are right for your family, and enjoy knowing you'll have greens on the table each week to come.
Page
-Farmer & Cultivator