Feature on the work we do at Snuck.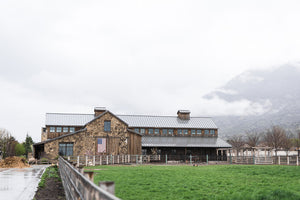 A little while ago, the editorial team from City Home Collective asked to visit the farm for a feature on their blog. We invited them to take a tour of Snuck Farm - and answered their questions along the way. In the City Home Collective team, we recognized kindred spirits. They're the kind of people who believe that spaces and their uses are fundamentally intertwined. We can't separate the two ideas from one another.
That was a huge consideration as we designed and built the farm itself, and it continues to be a consideration as we grow. We want to be thoughtful. We don't expand for the sake of expansion. We expand because it feels like the right thing to do.
Sometimes those eyes looking in from the outside offer a new perspective, though. They see things in a way we might not have - or articulate a new way of understanding. So we're happy to share the final blog post with you, as it offers a different point of view on the farm and a glimpse into what we're doing. Check it out here.
Page
- Farmer and Cultivator