Snuck Share Week #49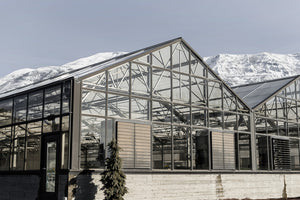 Hello Farm Members,
We hope you had a wonderful Thanksgiving! The holiday season continues as we roll through December and bring 2019 to a close. We hope you enjoy this wonderful time of year with family and friends. We plan on celebrating the holiday by spending time with our family and sharing meals made from our favorite greens.
As always, eat well, do good. 
-The Snuck Team
Here's what you'll find in your shares this week:
** THIS IS A BREAD AND YOGURT WEEK **
Family Share:
Kale, 1 bunch
Butterhead, 2 heads
Salad Mix, 1 bag
Baby Romaine, 1 bunch
Summer Crisp Lettuce, 1 head
Dill, 1 bag
Classic Share:
Salad Mix, 1 bag
Butterhead, 1 head
Red Russian Kale, 1 bag
Winter Spicy Greens Mix, 1 bag
Just Lettuce Share:
Salad Mix, 1 bag
Butterhead, 2 heads